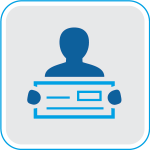 The support of our donors has allowed us to provide healthcare services to thousands of patients over the years. Thank you! You can also send or drop off a check to the address below.
Would you like to create an ODC fundraising campaign on Facebook for your birthday, anniversary, graduation or another special celebration, or maybe to organize a fundraising event in your community? We look forward to talking to you! Write us at [email protected]. If you are interested in giving a stock gift, please talk to Heidi Sulis, ODC's Executive Director, to discuss: 802-388-0137.
Donate Now!
Make a one-time donation, or click "Other" to donate an amount of your choice, or make a recurring donation.
---