The Most Costly Journey is a collaboration between the Open Door Clinic, Vermont Folklife Center, UVM Extension Bridges to Health, UVM Anthropology, and Marek Bennett's Comics Workshop.
The Most Costly Journey (El viaje más caro) is an ethnographic cartooning project that employs collaborative storytelling as a tool to mitigate loneliness, isolation, and despair among Latin American migrant farm workers on Vermont dairy farms.
The project is supported by the Vermont Community Foundation Innovations and Collaborations grant and other generous supporters.
---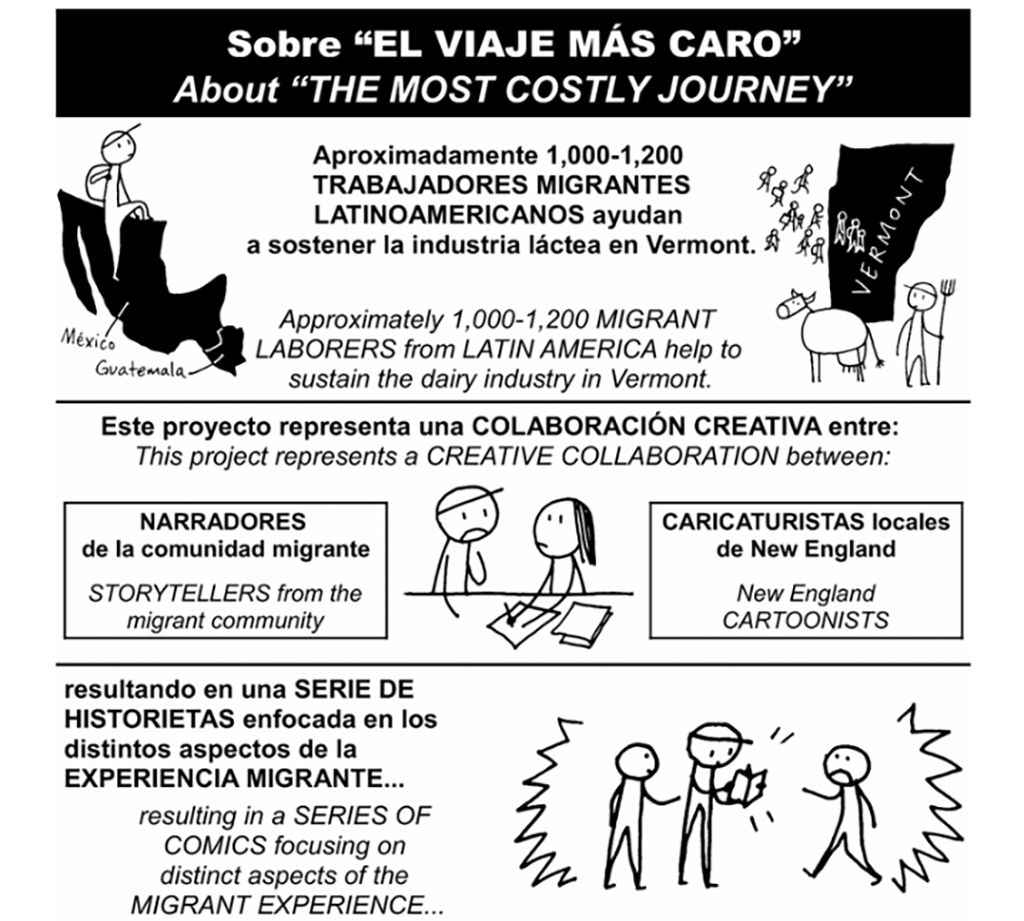 Art by Marek Bennett
---
---
Visit The Most Costly Journey page on facebook: