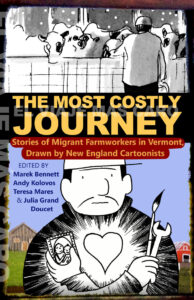 The Most Costly Journey is now a book!
And the book was selected as the VERMONT READS 2022 book!
Vermont Reads is the statewide one-book reading program that brings together people over 200 Vermont towns, cities, and villages to read the same book each year and participate in a wide variety of community activities. It's encouraging to think these stories will be reaching so many people all over the state.

This non-fiction comics anthology presents stories of survival and healing told by Latin American migrant farmworkers in Vermont, and drawn by New England cartoonists as part of the El Viaje Más Caro project – a health care outreach effort aimed at addressing the overlooked mental health needs of these vulnerable immigrants.
These inspiring stories grapple with issues encountered by migrant workers everywhere–isolation, separation, depression, substance abuse–even as they celebrate resilience, family, community, and the ability of each storyteller to direct their own healing narrative.
The Most Costly Journey is a collaboration between the Open Door Clinic, Vermont Folklife Center, UVM Extension Bridges to Health, UVM Anthropology, and Marek Bennett's Comics Workshop.
The project was originally supported by the Vermont Community Foundation Innovations and Collaborations grant and other generous donors.
Publication of the English language book was made possible by our generous backers on Kickstarter. Read about it in ODC's 2021 Summer Newsletter (pages 6 and 7).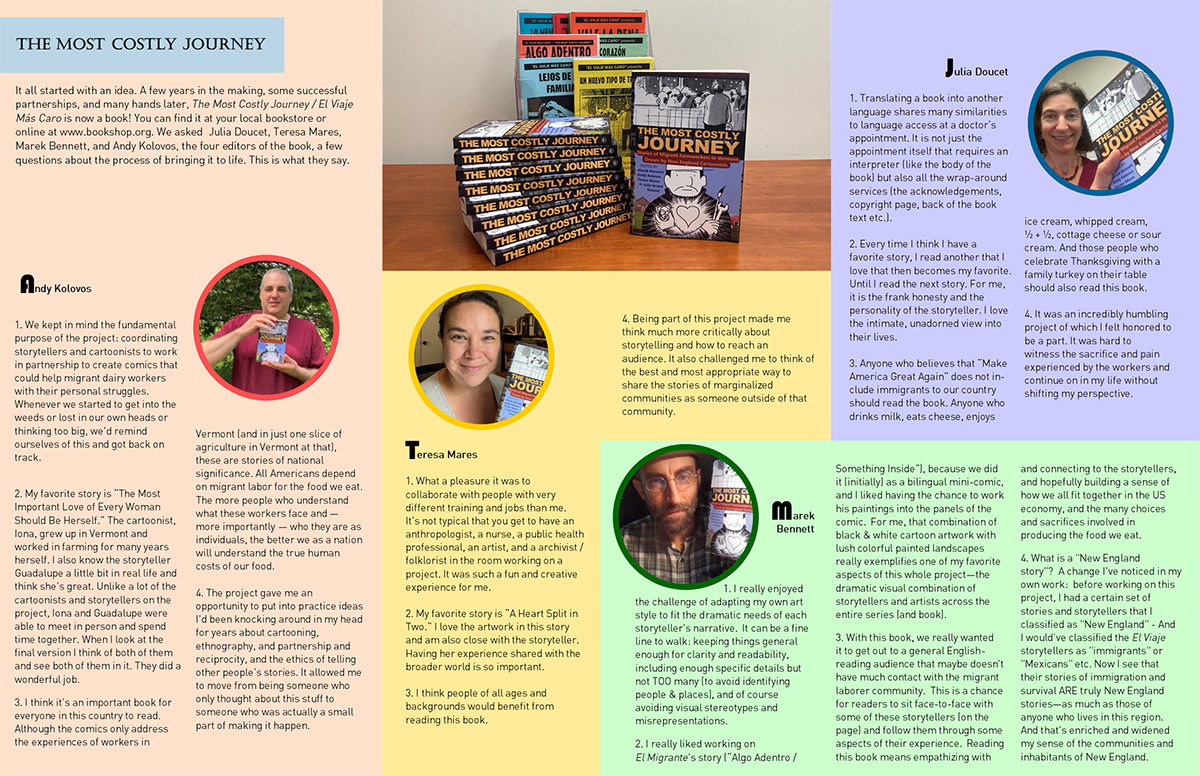 How would you feel if your story became a book? We talked to three of the storytellers about how it felt for them.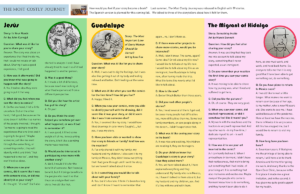 ---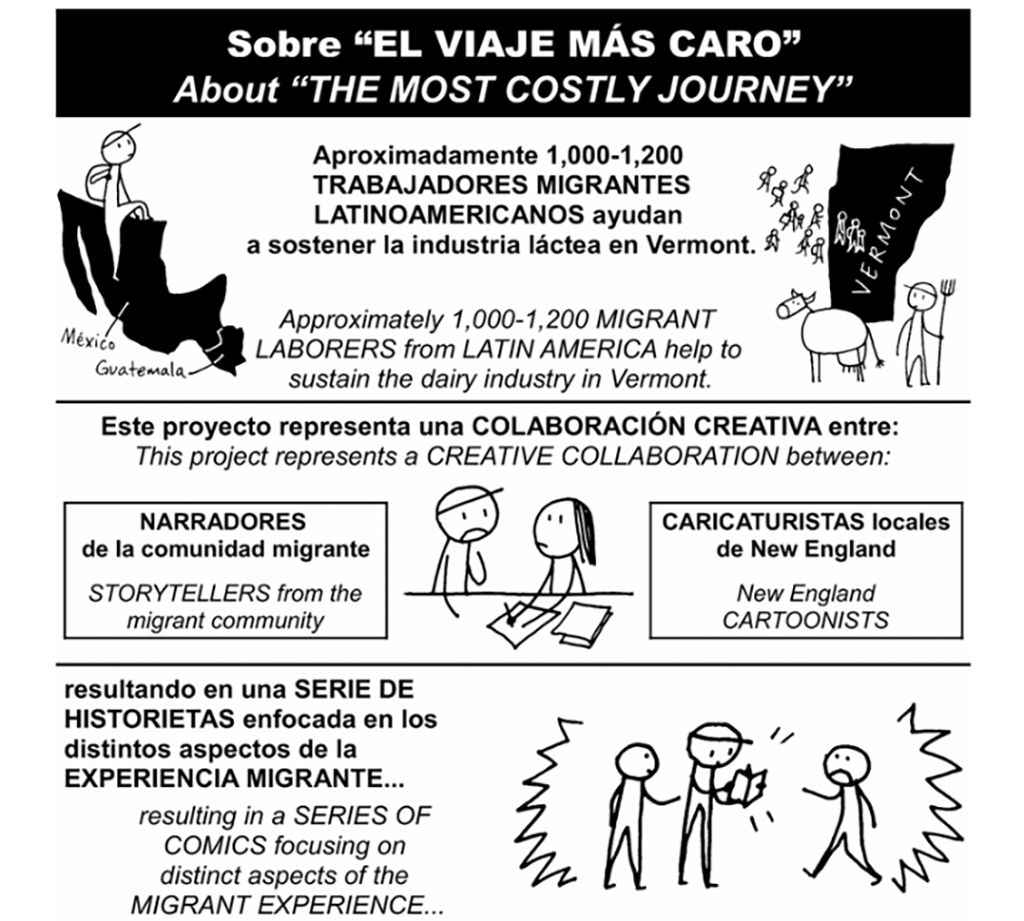 Art by Marek Bennett
---
---
Visit The Most Costly Journey page on facebook: